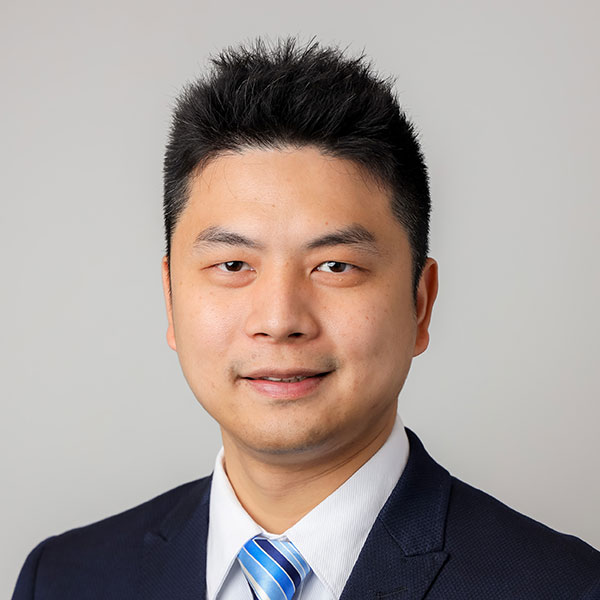 Patrick
Cheong-Iao

Pang 彭祥佑

PhD (Melb), MSc (UM), BSc (UM)

Lecturer (Assistant Professor)
Faculty of Applied Sciences
Macao Polytechnic University

Contact Information
Dr Patrick Pang is currently a Lecturer (equivalent to an Assistant Professor) and a PhD supervisor in the Faculty of Applied Sciences at Macao Polytechnic University (MPU). He received his PhD from the University of Melbourne and held appointments at the University of Melbourne and Victoria University before joining MPU. He was the recipient of the Early Career Researcher Award of the University of Melbourne and the Funding Scheme for Postdoctoral Researchers from the Macao Science and Technology Development Fund (FDCT). His research interests include natural language processing (NLP), digital health and educational technologies. His interdisciplinary work seeks to build AI applications for health and education, thanks to his many years of industry experience in designing and building IT systems. His work has been published in prestigious journals such as Journal of Medical Internet Research (SCI Q1), Internet Research (SSCI Q1), Information Processing and Management (SCI Q1) and Future Generation Computer Systems (SCI Q1).
At the moment, he has two major research directions:
Medical NLP: This research direction combines text mining and machine learning techniques to extract useful information from medical records and text-based health data, for enhancing healthcare outcomes and patient experience. The applications of this research direction span across clinical, consumer and public health perspectives. Recent projects include patient-centred medical report generation, NLP for quality and patient safety, and improving the explainability of medical AI models with NLP.
AI in Education: This research stream applies AI and information technologies to improve education. My work interconnects multiple disciplines including human-computer interaction, educational technologies and information visualisation to enhance teaching, learning and data analysis in all levels of education. Recent projects comprise of AI-driven warning system for risk students, innovative technologies for communicating complex messages, and personalised information visualisations for presenting learning feedback.
For current MSc and prospective PhD students looking for supervision, please visit this page for more information. Students with different backgrounds, for example, computer science, information system management, data science, interaction design and educational technologies, are welcome.
---
Recent News and Activities
4 Dec 2023
My student Ting Liu (from PhD in Educational Technology and Innovation) has her paper accepted for ISWED 2023. Congratulations!
14 Nov 2023
My students Yufei Li (from PhD in Computer Applied Technology), Shun Guo and Dashun Zheng (both are from MSc in Big Data and IoT) have their first-authored papers accepted for presentation in ICCC 2023. Congratulations!
3 Nov 2023
My graduated MSc in Big Data and IoT student Yunqing Jiang has her paper accepted for the Applied Sciences journal (SCI Q2). Congratulations!
12 Sep 2023
Ka Ian has her paper accepted for presentation in IEEE TALE 2023. Congratulations!
19 Jun 2023
We have published a paper in Journal of Medical Internet Research (SCI Q1) about participatory design and evaluation model of stem cells health websites.
---
Latest Publications
Visualized Analysis of Research Trends of Digital Technology and Public Health Based on CiteSpace

Proceedings of the 2023 International Symposium on World Ecological Design (ISWED 2023)

,

2023

,

Guangzhou, China, 17 Dec 2023

UbceNet: An Underwater Image Enhancement Network for Processing Underwater Images

Proceedings of the 9th International Conference on Computer and Communications (ICCC 2023)

,

2023

,

Chengdu, China, 8-11 Dec 2023
Full List of Publications
---
Contact
Office Address:
Room N46B, Wui Chi Building
Macao Polytechnic University
Rua de Luís Gonzaga Gomes, Macao SAR, China