We are recruiting students for available projects.
Learn More
This page lists a few projects in reverse chronological order. I have a strong collaborator network in Australia, China, Europe, the United States, etc. Please contact me for more information if you are interested.
---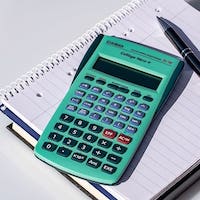 Fertility After Cancer Predictor (FoRECAsT)
2019-present
This is a collaboration with
Dr Michelle Peate at the University of Melbourne
and others. Breast cancer is the most frequently diagnosed cancer in reproductive aged women and many women are diagnosed before they have started or completed their families. These women then need to deal with the consequences of treatment, such as potential infertility. Thus, being able to provide women with information about how their fertility will be affected by treatment is important. This can help them to make decisions around fertility preservation prior to starting adjuvant treatment. The aim of this study is to develop an online fertility predictor targeted at young women with breast cancer. This tool will be available to women in order to inform decision making around breast cancer treatments.
Related Publications

♦ Z Edib, Y Jayasinghe, M Hickey, L Stafford, RA Anderson, HI Su, K Stern, C Saunders, A Anazodo, M Macheras-Magias, S Chang, P Pang, F Agresta, L Chin-Lenn, W Cui, S Pratt, A Gorelik and M Peate. 2020. Exploring the Facilitators and Barriers to Using an Online Infertility Risk Prediction Tool (FoRECAsT) for Young Women with Breast Cancer: A Qualitative Study Protocol. BMJ Open, 10, e033669. doi: 10.1136/bmjopen-2019-033669


---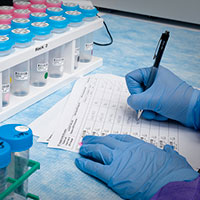 Investigating the Role of Technologies in Participant Recruitment and Engagement in Health Research
2016-2020
This study aims to investigate issues around participant recruitment and engagement in health research, and to use technologies to improve these issues. Health research often carries out human-based studies and clinical trials which need to recruit participants. However, do we consider the needs of the potential participants in the process? What are their actual needs? What do they expect to get from participating a research project? In this study, we expect to learn more about the thoughts of the participants and look for opportunities to use latest technologies to better link researchers and participants.
Related Publications
Journal of Medical Internet Research

,

2018

,

20(10), e12094

, doi:

10.2196/12094


♦ PCI Pang, S Chang, K Verspoor and O Clavisi. 2018. The Use of Web-Based Technologies in Health Research Participation: Qualitative Study of Consumer and Researcher Experiences. Journal of Medical Internet Research, 20(10), e12094. doi: 10.2196/12094




♦ PCI Pang, O Clavisi and S Chang. 2017. Engaging Consumers with Musculoskeletal Conditions in Health Research: A User-Centred Perspective. Proceedings of Health Informatics Conference 2017 (HIC 2017), Brisbane, Australia, pp. 104-111. doi: 10.3233/978-1-61499-783-2-104


---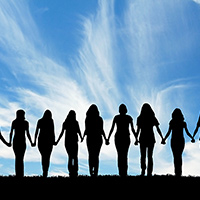 #misCOURAGE Down Under
2017-2019
The aim of this study is to explore women's online health-seeking behaviours at the time of miscarriage and their views on the design and content of a website to host The Australian #misCOURAGE Campaign. The team intends to use the information from interviews and a focus group with women who have experienced miscarriage to develop and refine a pregnancy-related website which will ultimately provide information, advice, support and resources for women affected by miscarriage and host The Australian #misCOURAGE Campaign and Survey.
Related Publications

♦ PCI Pang, M Temple-Smith, C Bellhouse, VH Trieu, L Kiropoulos, H Williams, A Coomarasamy, J Brewin, A Bowles and J Bilardi. 2018. Online Health Seeking Behaviours: What Information Is Sought by Women Experiencing Miscarriage?. Proceedings of Health Informatics Conference 2018 (HIC 2018), Sydney, Australia, pp. 118-125. doi: 10.3233/978-1-61499-890-7-118


---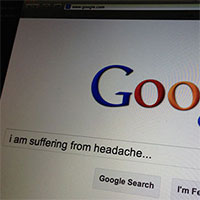 Health Information-Seeking Behaviours
2012-2016
In this project, we try to understand how lay-people search for health information on the Internet. We have found that people are more exploratory in different scenarios. Additionally, we have derived a model of health information-seeking behaviours. A proof-of-concept website was developed to better support various health information-seeking behaviours. Its source code can be found on
GitHub
.
Related Publications
---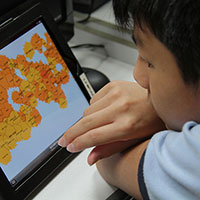 Applying Wikipedia Analysis Methodology in Teaching and the Development of Related Tools
2011-2013
This research investigates how a "map-like" visualisation can be applied in a teaching environment with tablets (iPad). This software enables the possibility of "exploring" new knowledge in class. This project is supported by the Science and Technology Development Fund (FDCT), Macau, China.
---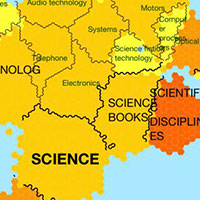 Map-like Wikipedia Visualisation
2010-2011
This project proposes a set of methods to transform the content of Wikipedia into a "map-like" visualisation. As such, people can visually perceive the relationships among Wikipedia categories and co-authoring efforts between Wikipedia articles in an intuitive way.
Related Publications

♦ RP Biuk-Aghai, CI Pang and YW Si. 2014. Visualizing Large-scale Human Collaboration in Wikipedia. Future Generation Computer Systems, 31, pp. 120-133, Elsevier. doi: 10.1016/j.future.2013.04.001



Proceedings of the 7th International Symposium on Wikis and Open Collaboration (WikiSym 2011)

,

2011

,

pp. 124-133, Mountain View, USA, 3-5 Oct 2011, ACM

, doi:

10.1145/2038558.2038579


♦ CI Pang and RP Biuk-Aghai. 2011. Wikipedia World Map: Method and Application of Map-like Wiki Visualization. Proceedings of the 7th International Symposium on Wikis and Open Collaboration (WikiSym 2011), pp. 124-133, Mountain View, USA, 3-5 Oct 2011, ACM. doi: 10.1145/2038558.2038579